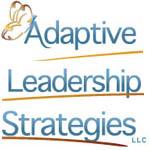 Adaptive Leadership Strategies, Llc
For Business and Organizational Leaders
Contact - Adaptive Leadership Strategies, Llc
11710 Plaza America Drive Suite 2000
Reston VA 20190
United States
Send a message - Adaptive Leadership Strategies, Llc
Legal information - Adaptive Leadership Strategies, Llc
| | |
| --- | --- |
| Nature | Head Office |
| Year established | 2011 |
| Describe your Company and attract Business opportunities (SIC87) | Business Services, Not Elsewhere Classified (7389) |
| No employees (address) | 0-9 Employees |
| No employees | 0-9 Employees |
| Kompass ID? | USN12155562 |
| Kompass member for | + 2 years |
| Membership | Booster |
Presentation - Adaptive Leadership Strategies, Llc
Adaptive Leadership Strategies, LLC, offers coaching and consulting solutions to help companies develop and grow top talent. Based in the Washington, DC area, our coaches work with clients to drive change and improve performance. Our strategic approach begins with working to strengthen alignment between organizational and individual, and/or team objectives. We partner with companies to help top talent better manage change and transition, and improve operating results through the strategic development of leaders and high potential employees. From the beginning of the employee lifecycle to the end, our coaches and strategic partners provide information to help companies select the right people for key positions and manage them to their full potential. Mobility and Relocation Coaching Few circumstances can bring about more change and transition than a relocation assignment. We offer coaching programs for transferees, their accompanying spouses and partners to help them better adapt to new responsibilities and locations, to achieve more successful relocation assignments.
Company's Videos - Adaptive Leadership Strategies, Llc
General Information - Adaptive Leadership Strategies, Llc
News - Adaptive Leadership Strategies, Llc
Other
Maximizing Potential | Cross-Cultural Competence and Individual Performance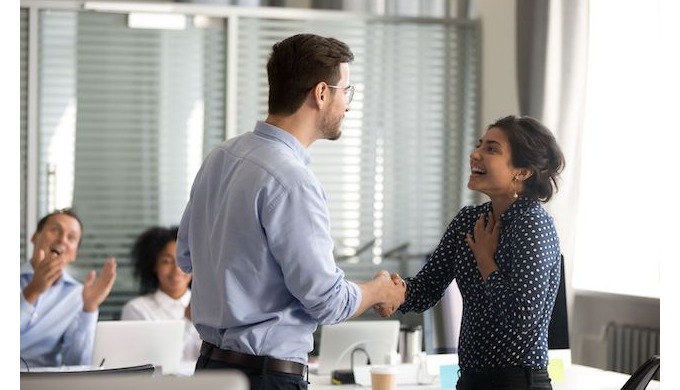 Date: 12 May, 2021 1:43 PM
End: 12 May, 2022 1:43 PM
Location: https://adaptiveleadershipstrategies.com/blog/maximizing-potential-cross-cultural-competence-and-individual-performance/
When considering an individual's potential in the workplace, it is often the default to focus on hard skills, competencies and qualifications that enable him/her to perform their current or future job role. But it is also important to consider soft skills that will position that person to succeed.
Development of cross-cultural competence is an area that can have a significant impact on performance improvement. The ability to interact effectively in a diverse, multicultural environment with people from different backgrounds is fast becoming a requirement for workplace success. Once only considered important for expatriates, the ability to interact effectively with colleagues, direct reports, managers, clients and other actors is no longer discretionary. The first step to improving cross-cultural competence is understanding our own feelings and point-of-view. How well do we work with people from different cultural backgrounds, with different perspectives? What do we know about non-verbal cues? How willing are we to try connecting emotionally with people who may have different values, practice different cultural norms? Awareness of our own challenges in these areas is the starting point for identifying opportunities for development
Understanding personal attributes and points of view.
Participation in cross-cultural learning experiences enables individual employees to gain an understanding of different thinking, work styles and values, and the impact these variables have on performance. By better understanding contrasts and comparisons of different styles, individuals can better identify their own strengths and challenge areas, with a view toward taking steps to work more effectively in a variety of environments, across vast spectrums.
Building better relationships.
Expanding one's understanding of cultural differences can create awareness about how a person may be perceived by others, and how he/she views others based on the interactions they have. This provides the opportunity for behaviors and communication styles to be modified to improve individual and team interaction. The ability to be less committed to your own way of thinking and point of view creates a gateway to work with others toward a middle ground.
Enhanced organizational culture.
Fostering an environment of cross-cultural tolerance, encouraging curiosity and understanding of others can create a more inclusive and supportive organizational culture.
There are many unique and creative ways to encourage cross-cultural curiosity and provide constructive opportunities for employees to learn more about themselves and others. If you would like to know more about designing a program to meet your organization's needs to enhance cross-cultural awareness, please
get in touch
. We would love to talk with you!
Other
Improving Relationships: Peer Coaching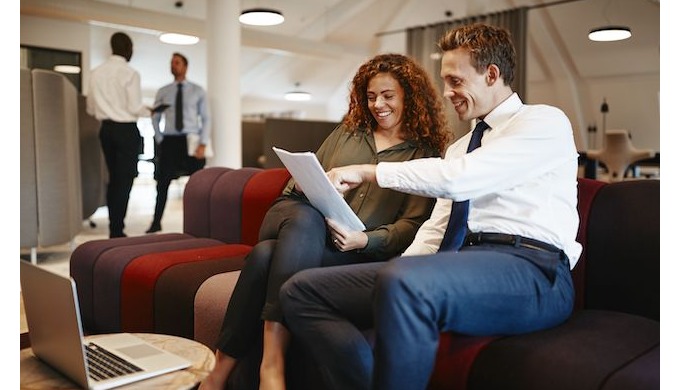 Date: 8 April, 2021 12:51 PM
End: 8 April, 2022 12:51 PM
Peer coaching is an effective arrangement where colleagues at an equal level are able to help each other with their professional development, either formally or informally. Peer coaches can offer candid and honest advice from a different perspective to that offered by traditional coaching or manager-employee relationships. This method can be highly beneficial for organizations seeking to improve the professional relationships and dynamics within their teams.
Perspective.
A peer coach relationship enables individuals to gain insight into the perspectives of others performing a similar role or at the same level within their organization. By sharing their perspectives and having frank and honest conversations, a greater depth of relationship is established between peers and colleagues.
Shared accountability.
With the absence of a power hierarchy, peer coaching relies on shared accountability between all participants. With each party taking an equal role in holding the other to account, team members rely increasingly on each other to 'look out' for them and bring potential issues to their attention.
Teamwork.
Peer coaching can offer additional opportunities for colleagues and teams to work together. As they get to better understand their colleagues they will become more aware of how their individual skills and perspectives can be used collaboratively. The peer-to-peer coaching relationship can also open up a dialogue for team members to reach out for help or assistance with a project or task.
The benefits of a peer coaching program are plentiful, but can only be achieved when the work environment is supportive of team accountability. This can be initiated through a number of means, including team building and coaching programs. If you would like assistance with designing a program to meet your organization's needs, please
get in touch
. We would love to talk with you!
Location - Adaptive Leadership Strategies, Llc
Key figures - Adaptive Leadership Strategies, Llc
Activities - Adaptive Leadership Strategies, Llc
Producer
Distributor
Service provider
Other classifications (for some countries)
SIC (US 1987) : Business Services, Not Elsewhere Classified (7389)
NAICS (US 2012) : All Other Business Support Services (561499)
NAICS (US 2012) : Other Management Consulting Services (541618)
SIC (US 1987) : Business Consulting Services, Not Elsewhere Classified (8748)