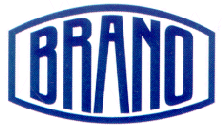 BRANO a.s., SBU Lifting Devices and Door Closers (Zvedací zařízení a zavírače dveří)
Contact - BRANO a.s., SBU Lifting Devices and Door Closers (Zvedací zařízení a zavírače dveří)
Opavská 1000
747 41 Hradec nad Moravicí
Czech Republic
Send a message - BRANO a.s., SBU Lifting Devices and Door Closers (Zvedací zařízení a zavírače dveří)
Legal information - BRANO a.s., SBU Lifting Devices and Door Closers (Zvedací zařízení a zavírače dveří)
| | |
| --- | --- |
| Nature | Secondary establishment : Branch |
| Headquarters | Link |
| Year established | 1992 |
| Describe your Company and attract Business opportunities | |
| Corporate capital | 400,000,000 CZK |
| IČ | 45193363 |
| VAT no | CZ45193363 |
| No employees | 120 Employees |
| Kompass ID? | CZ054372 |
| Kompass member for | + 5 years |
| Membership | Booster |
Presentation - BRANO a.s., SBU Lifting Devices and Door Closers (Zvedací zařízení a zavírače dveří)
Production and sale of lifting devices, pulleys, door closers:
• Ridge jack
• Rope lifting devices
• Lever lifting devices
• Chain pulleys
• Mobile pulleys
• Single beam crab
• Rope winch
• Pneumatic pulleys
• Hydraulics
• General pulleys
• Bricklaying pulleys
• Suspension device
• Mechanical wedge blocks
• Door closers
News - BRANO a.s., SBU Lifting Devices and Door Closers (Zvedací zařízení a zavírače dveří)
Press release

Lifting equipment and door closer from Czech Republic - special discount

Date:

End:

Contact details dominika.schmidtova@brano.eu

Company Brano a.s., which is the main manufacturer of car parts, lifting equipment and door closers in Czech Republic.

Our company has started its development in 1862 and lately in 1972 we have starting production of our door closers, which are well known in the whole world and which we would like to offer to your company.

We are trying to please our customers, therefore if you would be interested in making business with us, we are able to provide personalised price list depending on your needs and requirements.

You can also check all our products on our website -

http://www.brano-zz.com/

.
General Information - BRANO a.s., SBU Lifting Devices and Door Closers (Zvedací zařízení a zavírače dveří)
Brands - BRANO a.s., SBU Lifting Devices and Door Closers (Zvedací zařízení a zavírače dveří)
Location - BRANO a.s., SBU Lifting Devices and Door Closers (Zvedací zařízení a zavírače dveří)
Contact people - BRANO a.s., SBU Lifting Devices and Door Closers (Zvedací zařízení a zavírače dveří)
Ing. Petr Petr
Factory/Plant Director/Manager (Ředitel)
Pan Jan Tůma
Sales Director/Manager (Obchodní manažer pro ČR)
Pan Martin Vančura
Manager (Manažer exportu)
Pan Martin Kokoř
Manager (Manažer exportu)
Pan Daniel Pavlíček
Production Director/Manager (Vedoucí výroby)
Pan Marcel Neminář
Purchasing Director/Manager (Nákup)
Paní Jaroslava Paverová
Manager (Vedoucí kooperací)
Activities - BRANO a.s., SBU Lifting Devices and Door Closers (Zvedací zařízení a zavírače dveří)
Producer
Distributor
Service provider