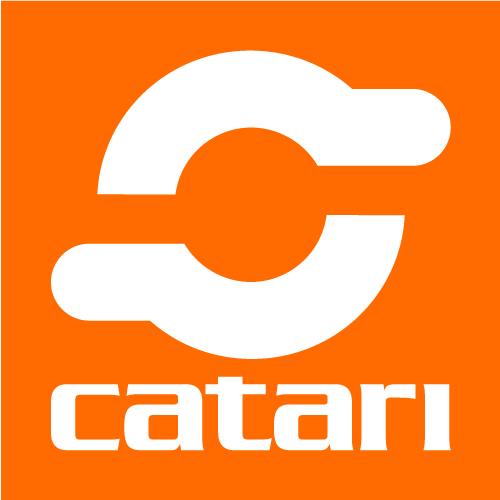 Catari Indústria S.A.
Contact - Catari Indústria S.A.
Avenida da Indústria
Zona Industrial do Rossio
3731-901 VALE DE CAMBRA
Portugal
Send a message - Catari Indústria S.A.
Legal information - Catari Indústria S.A.
| | |
| --- | --- |
| Nature | Head Office |
| Year established | 1979 |
| Legal form | Joint Stock Company |
| Describe your Company and attract Business opportunities (CAE08) | Manufacture of machinery for mining, quarrying and construction (28920) |
| Corporate capital | 2,126,000 EUR |
| N. Fiscal | 501761721 |
| VAT no | PT501761721 |
| No employees | 100 Employees |
| Kompass ID? | PT024794 |
| Kompass member for | + 6 years |
| Membership | Booster |
1

product -Catari Indústria S.A.
Company catalogues - Catari Indústria S.A.
Catari US® Multidirectional scaffolding - Catalogue (English)
0 pages
Catari FA-48® façade scaffolding - Catalogue (English)
0 pages
Company's Videos - Catari Indústria S.A.
General Information - Catari Indústria S.A.
Banks
Banco Comercial Português
Novo Banco
Caixa Geral de Depósitos
Banco Português de Investimento
Caixa Económica Montepio Geral
Banco Santander Totta
Caixa de Crédito Agrícola Mútuo
Export area
Africa, South America, West. Europe, Middle East, North America, Central/East Europe, Central America, Central Asia
Paulo José da Silva Tavares Neri
Chairman (Presidente Conselho Administração)
António João Praça Gouveia de Lima
Director (Administrador)
Dr. João Lima
Admin/Finance Director/Manager (Diretor Financeiro)
News - Catari Indústria S.A.
Previous news
New service

Edifício Axis na Plaza de Colon Madrid, Spain

Date: 23 April, 2020 12:00 AM

Project Description:
Norman Foster presented in Madrid the design that will convert the current Barclays building, located in Plaza de Colón, in Axis, a transparent building built in steel and glass, whose works will end in June 2019. It will renovate the building adding a plant to the current 3,920m2, and creating a sustainable, efficient and innovative building commissioned by the CBRE Global Investors fund that will invest around 10 million euros.

The scaffold's purpose will be to work its interior side while creating a new façade to the existing building. Additionally, the scaffold structure on the whole façade will to support advertising canvas since Plaza de Colon is a major traffic hub.

The scaffold is separated by two meters from the building, and is 7 meters higher than the building, therefore it has a substructure of bolted beams that support it. The total height of the scaffolding is 18.50m, on two facades of 43 and 30m in length.

The technical office of Catari España made the complete design of the whole project, both the scaffold and the connection substructure, and supervised the assembly.

Participate in an event

Tektónica 2019

Date: 7 May, 2019 11:00 PM

End: 11 May, 2019 10:59 PM

Location: FIL - Lisbon

One fair, six halls to exhibit the trends of the sector.
In 2019 Tektónica will be held from May 8 to 11. The leading construction exhibition in Portugal supports companies, promotes the internationalization of the Construction sector and explores the opportunities for the national market.
Tektónica is the largest contact platform in Portugal among the Construction area.
It offers professionals the opportunity to know in depth the Portuguese market and its products, as well as access to a wide range of brands that exhibit their latest products in the Portuguese market.
Catari Portugal will mark its presence distributed by two stands, indoor and outdoor, where we gathered for our visitors a space of welcoming and enlightenment about the brand's vision, value proposition for each different areas and needs of the market and a practical area with assemblies of our core products that one may interact with.
Indoor stand: 2F42 (Pav. 02)
The bold assembly, already tied with the brand culture, of the interior stand presents the main scaffold systems and services in the construction area, being those restoration, industry and public events; promising, thus, an impressive reception to our visitors.
Outdoor stand: EXT26
Our outdoor showroom awaits you with practical and functional assemblies of our scaffolding systems, formwork and building equipments.
Tektónica lasts 4 days, in which conferences, workshops, demonstrations, and business meetings are run along with the exhibitions.
More news
Location - Catari Indústria S.A.
Opening hours - Catari Indústria S.A.
Key figures - Catari Indústria S.A.
Activities - Catari Indústria S.A.
Producer
Distributor
Service provider
Main activities within the Kompass classification
Other classifications (for some countries)
CAE (PT 2008) : Manufacture of machinery for mining, quarrying and construction (28920)
NACE Rev.2 (EU 2008) : Manufacture of machinery for mining, quarrying and construction (2892)
ISIC 4 (WORLD) : Manufacture of machinery for mining, quarrying and construction (2824)
Secondary activities within the Kompass classification