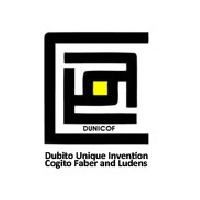 dunicof
Legal information - dunicof
| | |
| --- | --- |
| Nature | Head Office |
| Year established | |
| Describe your Company and attract Business opportunities | |
| Co.Registration No | 603-81-90222 |
| Kompass ID? | KR001298 |
| Kompass member for | + 6 years |
| Membership | Booster International |
Presentation - dunicof
Analog multi modular effects & platform, smart score board system, CartBike, foldable carrier bike, ward gear

#Company Introduction

We question ourselves about everything surrounding us; what they are and why they happen. Thoughts without questioning are trite and can be even dangerous as it may lean towards fascism. We believe human beings can explore the world by throwing questions at it. Thereby, we obtained D from Latin word "Dubito."

We like distinctiveness. We are consistently cautious about demonstrating the same thoughts. We sometimes like to think the other way around, in a way that nobody has thought of before. Everyone in this world is different and that is what makes us so special. However, we believe uniqueness should be based on the mutual respect between all the differences. So we used UNI from the "Unicus."

We think therefore we are. However, some people experienced consequences of doing without thinking. Thinking starts from recognition of everything surrounding ourselves. We may be dreaming of reverie, but we believe that just by starting to think productively can change the world even if there are not enough materials in our hand. Thus we took CO from "Cogito" mentioned by Descartes.

We love to create, build, and develop. We do not just follow the maximum goodness with a perspective of utilitarianism, but also seek to meet the demand of happiness for minorities. In some cases, we will conduct distribution business and we will strive to make innovative process and methods. So we used F from Latin word "Faber."

We always want to play. In our spare time, we like to play around and try to be inventive. Even in a situation where we are pushed to do something, we would think that as a new and fun challenge. We know people might not have fight each other if they get to play together. Thereby, we wanted to use L from Latin word "Ludens" in our brand name, but we did not include it for easier pronunciation.

#Strength
We like to review and discuss together. We even confront disputes if they are for a better idea and solution. We provide consultation for people who wish to start making something by asking questions such as why, how, whom, and where. We conduct structured methodologies tailored on each situation. We are happy to see people be surprised to see results spontaneously derived from just the conversations from the meeting. Every idea is valuable but it needs to belong to a certain context to be a base for an improved idea. We are confident that brainstorming together would be more productive than individual productivity.



Throughout the organized process, we come up with new ideas, cultivate unprecedented market, and incubate startup companies. Mutual trust and respect for individuals are must.
Seungjae Lee
CEO - Chief Executive Officer
Activities - dunicof
Producer
Distributor
Service provider
Main activities within the Kompass classification
Secondary activities within the Kompass classification