Contact - MFAM Co., Ltd.
114-1, Namsan 2-gil, Jiksan-eup, Seobuk-gu, Cheonan-si, Chungcheongnam-do, Republic of Korea
Chungcheongnam-do 31034
South Korea
Latest products added MFAM Co., Ltd.
Additional information
Legal information - MFAM Co., Ltd.
| | |
| --- | --- |
| Nature | Headquarters |
| Year established | 2018 |
| Activity | |
| Co.Registration No | 621-86-16453 |
| No employees (address) | 8 Employees |
| No employees | 8 Employees |
Presentation - MFAM Co., Ltd.
Manufacture & Export of
# Keyword #CARCARE #CARWASH #WATER REPELLENT #GLASS WATER REPELLENT #COATING #CAR COATING #WATER REPELLENT COATING #CERAMIC COATING #QUICK DETAILER #CAR CERAMIC COATING
# Company Introduction MFAM Co., Ltd., established in March 2018, is a company that is engaged in the manufacturing of coatings. It has an affiliated research institute and dedicated research personnel, and is introducing various products, including coatings, with excellent technology. We are in charge of development, production, distribution, and service ourselves, and we have marketing personnel so we can identify customer needs and respond quickly. Currently, it has about 6 domestic affiliated stores and is conducting active marketing such as entering various online stores, and is actively participating in continuous R&D for new product launches. As an ISO 9001, ISO 14001 and venture certified company, we are continuously conducting R&D for new product launches and performance evaluation. Starting with automotive-related coatings, it is now growing step by step by researching all coatings, including home care coatings and solar panel coatings. In keeping with the ever-changing global market, we plan to grow through the creation and commercialization of new ideas with a spirit of constant challenge, and we plan to focus on promoting and increasing sales through efficient corporate image building.
# Main Products 1. Car ceramic coating_Black Barrier(50ml) 2. Glass water repelletn coating_G-Spray(100ml) 3. Quick detailer water repellent coating_BB Spray(300ml) 4. Fabric water repellent coating_W Barrier(100ml)
# Strength 1. Development Technology Quality Competitiveness - Able to carry out continuous research (with company-affiliated research institute and research manpower) - Creation of new ideas, continuous launch of new products, and supplementary performance evaluation (with research facility equipment) - High performance compared to competitors (difference in main ingredient content) - Applied by reasonable consumers (price competitive advantage) - Possessing in-house marketing personnel → Ability to identify and respond to customer needs quickly, and self-promote companies and products such as online mall SNS (owning its own web shopping mall)

#Video https://youtu.be/BFI45fYV8YI https://youtu.be/ohohHVMXTus https://youtu.be/IvdoAU5pac4
Company catalogues - MFAM Co., Ltd.
Company's Videos - MFAM Co., Ltd.




General Information - MFAM Co., Ltd.
Certifications
| | |
| --- | --- |
| Type: | ISO 9001, ISO 14001 |
ADMINISTRATION/FINANCE DEPARTMENT
Dawoon Park
ADMINISTRATION/FINANCE DEPARTMENT (Assistant Manager)
I WANT TO GET MORE DETAILS ABOUT THE OFFER MFAM Co., Ltd.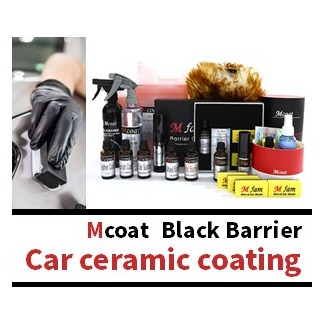 BUYING PRODUCT SAMPLES ONLINE
From 30 Sep, 2021 to 30 Dec, 2022
KOMPASSMALL.COM
Are you interested in our products?
Please order product samples by online mall.
Location - MFAM Co., Ltd.
Opening hours - MFAM Co., Ltd.
Activities - MFAM Co., Ltd.
Producer
Distributor
Service providers