Press release
COVID-19 Accelerates Enterprise Adoption of Mobile Technologies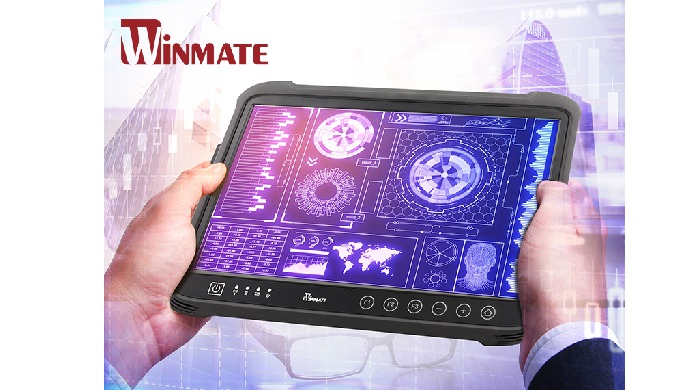 Start date: 10 May, 2022 4:00 PM
COVID-19 Accelerates Enterprise Adoption of Mobile Technologies
Winmate offers enterprise mobility solutions helping businesses to expand and accelerate their digitalization initiatives to create a truly connected and highly profitable enterprise, empower remote workers and remain competitive even at the time of the global pandemic
Digital technologies offer opportunities to create a truly connected and highly profitable enterprise and accelerate your organization's digital capabilities. The COVID-19 outbreak demonstrates the importance of having an option to work anytime and anywhere. Enterprises that were technically ready for the mobility now excel. Others are looking for new ways to improve business operations to create a truly connected and highly profitable enterprise, empower remote workers, and remain competitive.
Work anywhere credo across the entire workforce
Winmate's ruggedized tablets are ready to go with your workforces anywhere, anytime, all the time. Field workers frequently face the challenges of harsh work environments, from working in the pouring rain to climbing or crawling into tight, dark, dusty spaces. The devices they carry around also takes a beating, but the right equipment — such as rugged tablets — can allow these field workers to be more productive.
Focusing more heavily on cloud-based workflow
Cloud workflows convert manual processes to web-based digital workflows and collect data from remote devices directly from the work site opening up the possibilities for data analysis. The enterprises need wireless capabilities of all the devices deployed in the field to perform timely data analyses and improve overall business operations.
Embracing the scale of change needed
Digital transformation unites all the business operations for a common purpose and brings positive outcomes. It is streamlining processes, harnessing data, and shaping entirely new ways of doing business. The global pandemic teaches traditional firms to embrace the scale of changes needed and move forward.
Enterprises use Winmate's devices in factories, hospitals, warehouses, stores, restaurants, and more. These resources span our entire portfolio of rugged tablets and handhelds running Windows® or Android™ serving today's most demanding industries.
M133 Series
An ultra-rugged tablet that survives any environment and gets real work done
Stand up to real-world challenges with the
Winmate M133 Series
, ultra rugged tablets designed for work in the field. Now your mobile workforces can stay connected anytime, anywhere, and complete tasks such as equipment inspection and maintenance even in a harsh environment. Every inch and detail of the
M133 Series
engineered to optimize the efficiency of operations - data collection and real-time analysis, inventory control, and status reporting.
About Winmate
Winmate Inc. is a rugged computing and embedded solutions provider for industries operating in some of the most challenging environments. Founded in 1996 in Taipei, Taiwan, where its headquarters, research, and development facility, and production lines are located. Today, the company has offices and service centers worldwide. Winmate develops rugged industrial-grade computing solutions that advance the Industrial Internet-of-Things (IoT), including industrial display and panel PC, HMI, embedded systems, IoT gateways, rugged tablets and handheld devices for industries ranging from transportation and logistics to marine and military, railway, oil and gas, smart grid, healthcare, and field services. Winmate also provides professional services in customizing products and project management to create a unique solution for specific customer needs.
For more information, visit
www.winmate.com
.