New service
Hygienic IP Protected Panel PCs Designed to Meet Food & Beverage Manufacturing Challenges.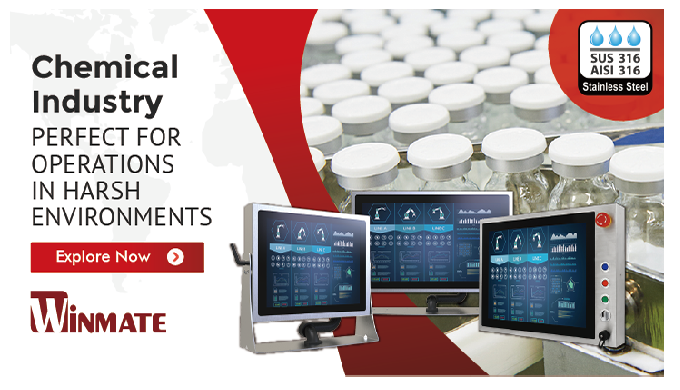 Start date: 10 May, 2022 9:02 AM
Industry Challenges
Whether it is the actual processing of the food or the food packaging, automation is everywhere in today's modern food plants. Plant floor automation helps keep costs down and food quality up. The stainless series was developed for food processing, packaging, and pharmaceutical industries, where there is a need for water-resistant computing capabilities that can withstand daily washdowns to keep a clean food production facility.
Rigors of factory floor operations
HMI and industrial Panel PCs for the factory floor operations should work in changing dust, water splashes, and humidity.
High hygienic requirements of specific industries
Some industries have strict hygienic requirements. Machinery, industrial displays, and factory floors must be cleaned with high-temperature water or chemicals.
High pressure and high-temperature washdowns
Due to the food industry's high hygienic requirements specifically, food processors and computing tools are subject to high pressure and high-temperature washdowns.
Corrosion resistance
Industrial Panel PCs and HMI installed in a food processing or chemical factory floor are often wet, dusty, and repeatedly cleaned with aggressive chemicals that can easily cause corrosion. That is why SUS 316 / AISI 316 stainless steel material is the first choice when it comes to product design.
User-friendly intuitive interface
The interface of HMI monitors should be simple and user-friendly for the operator.
What's Stainless PPC or Display
Human Machine Interface (HMI) and Panel PCs are the brains and virtual eyes and ears of any food or beverage processing plant. A Panel PC is 'smarter' than an HMI, but both have a place in the manufacturing process depending on users' needs. The number of industrial HMIs and displays needed depends on what needs monitoring, giving plant managers and workers feedback on how their machinery performs. Is the production run on schedule? Are packaged products being filled to the correct capacity? Is critical machinery working at its optimum performance? HMI and Panel PCs have many standard features, however, those in the food processing market need a few more due to the type of environment they are placed.
Water and dust protection IP69K / IP67 / IP66
The IP Code, International Protection Marking, IEC standard 60529, sometimes interpreted as Ingress Protection Marking, classifies and rates the degree of protection provided by mechanical casings and electrical enclosures against intrusion, dust, accidental contact, and water. Ingress Protection (IP) rating notifies that the unit is water and dust-resistant. For example, the IP65 level indicates that the device's enclosure has no ingress of dust, complete protection against contact (dust-tight), and is protected from water jets.