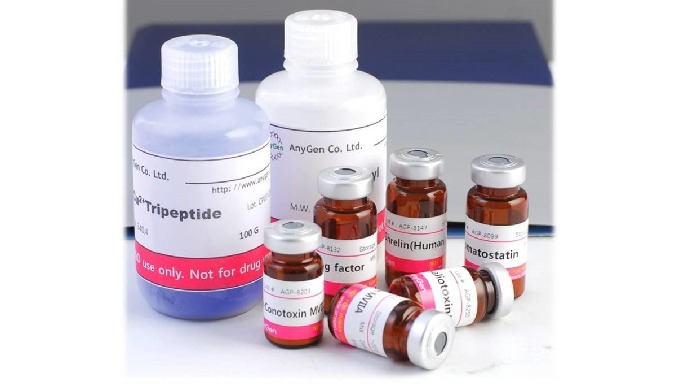 ● Pharmaceutical peptide material (GMP)
- Peptide Pharmaceutical Ingredients (API)
- Contract Manufacture of peptide biomaterial for new drug(CMO)

[KOMPASS MALL]
*If you want to buy a product, Please click the below link
...
Description of the Product
Price of the Product
Price not indicated
Technical Details
Our GMP manufacturing capabilities include
Bulk scale solid & solution phase synthesis
Proportionately scaled HPLC Purification.
Lyophilization
Cleanrooms from Class 100,000 to class 10,000
QA/QC and Regulatory support
Expertise in all production and purification techniques
Dedication to quality and GMP compliance
Category of the Product
Ask for a quote
Company catalogues - ANYGEN CO., LTD.