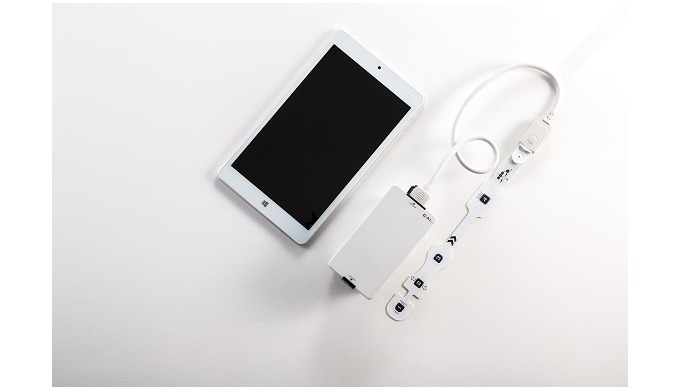 Depth of Anesthesia Monitoring System is a device to collect EEG and analyze in real time by BrainU's unique A.I. algorithm and analysis of Big Data.
It helps not only patient to be balanced-sedated but also hospital to use the minimum possible amount of drug.

Compared to competitive product
- Extensibility to monitor other
Description of the Product
Depth of Anesthesia Monitoring System is a device to collect EEG and analyze in real time by BrainU's unique A.I. algorithm and analysis of Big Data.
It helps not only patient to be balanced-sedated but also hospital to use the minimum possible amount of drug.

Compared to competitive product
- Extensibility to monitor other states like sedation, sleep and concentration.
- CAI is 13 seconds faster than competitive product.
- Stability to reduce signal interference.
- Wireless: our sensor and amplifier connect wirelessly to the monitor via Bluetooth.
Price of the Product
Price not indicated
Category of the Product
Ask for a quote
Company catalogues - BrainU Co., Ltd.

BrainU_Cortical Activity Index (English)
8 pages

BrainU_Depth of Anesthesia Monitoring System (English)
21 pages