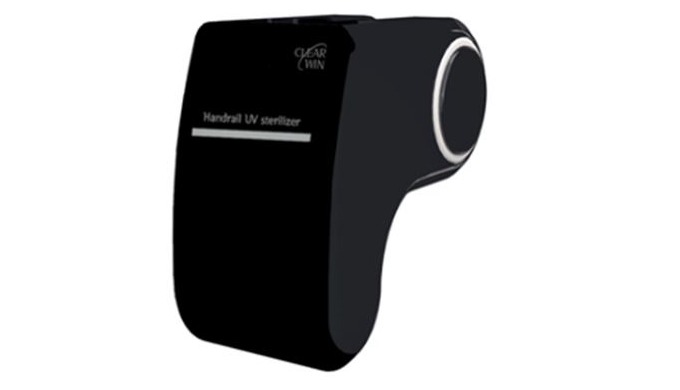 This product disinfects and sanitizes the handrails of escalators and moving walks.
It kills germs on the handrails by using the UV lamp.
It can run by its own power generator without particular electricity or fuel source. It generates the power as there occurs friction in the motor inside the product by the operation of elevators. If the...
Description of the Product
This product disinfects and sanitizes the handrails of escalators and moving walks.
It kills germs on the handrails by using the UV lamp.
It can run by its own power generator without particular electricity or fuel source. It generates the power as there occurs friction in the motor inside the product by the operation of elevators. If the lamp on the front face of the product turns blue, it means that the product is properly working.
Since it works along with escalators or moving walks, it can sterilize not temporarily but constantly, and has 99.9% sanitizing power due to the UV lamp. It is also safe to use with no concerns at all about electric or explosion hazards because that it is so small and light that it would cause no trouble to people in moving and also that there is no electric connections.

Product name: CLEARWIN
LED UV lamp: 0.5~6.5W
(Wavelength: 275nm)
Product size: 130x220x260mm
Product weight: 1.5kg
Generator output: 24V, 40~50W
Cover: PC ABS Black and White
Origin: Made in Korea
Patent No. 10-16665676