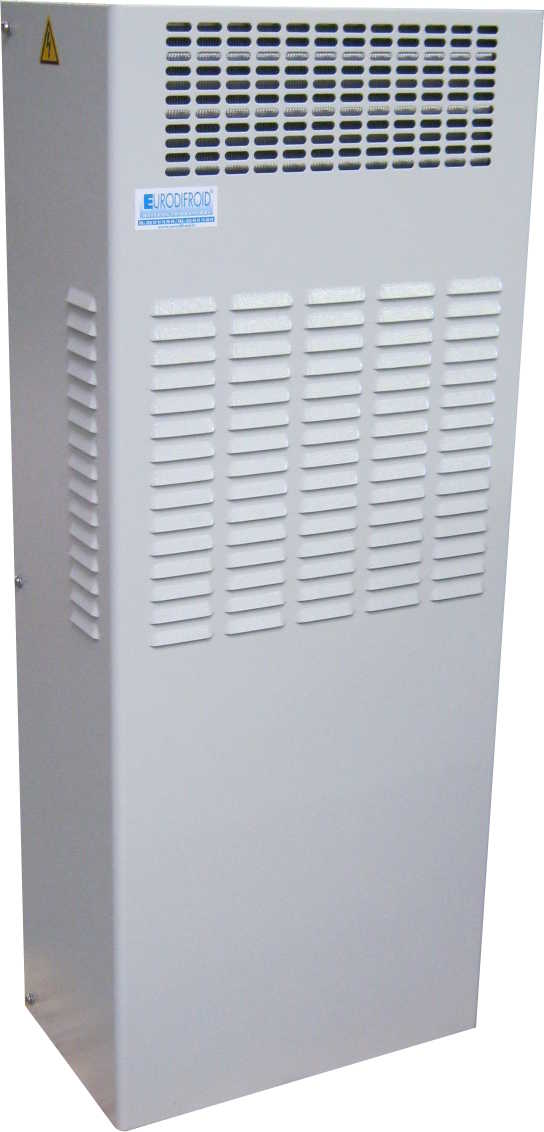 DESCRIPTION:
This specific air conditioners line is suitable for cooling all types of electrical enclosures resisting to external conditions. They are especially designed for telecom or small shelters.
These units must be installed on a vertical surface on lateral panel of element to be cooled.
Specifically designed for outdoor installa...
Description of the Product
DESCRIPTION:
This specific air conditioners line is suitable for cooling all types of electrical enclosures resisting to external conditions. They are especially designed for telecom or small shelters.
These units must be installed on a vertical surface on lateral panel of element to be cooled.
Specifically designed for outdoor installation, very reliable, they are also an economical concept due to their convenient design.

STANDARD EQUIPMENT:
-Outdoor installation
-External cabinet mounted
-Mechanical thermostat
-Capillary and dryer filter
-Automatic high pressure pressostat
-Condensing regulation pressostat
-Hermetic compressor with crankcase heater
-IP55 protected electrical components
-Antivandalism screws
-Ambient temperature : -15 à 55°C
-RAL7035 paint

OPTIONS AND ALTERNATIVE:
-Integrated resistance for heating by very cold ambient temperature
-Condenser's treatment for aggressive environments (salt spray, chemical aggression …)
-Semi-concealed model





Price of the Product
Price not indicated