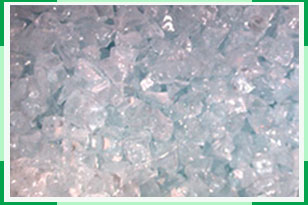 Classification:Silicate
CASNo.:1312-76-1
OtherNames:waterglass
MF:K2SiO3.nH2O
GradeStandard:AgricultureGrade,IndustrialGrade

Application:
Industrialpotassiumsilicateismainlyusedinresistingcorrosion,reducingdyestuffindustries,indispensablefillerofsoa...
Description of the Product
Classification: Silicate
CAS No.: 1312-76-1
Other Names: water glass
MF: K2SiO3.nH2O
Grade Standard: Agriculture Grade, Industrial Grade

Application:
Industrial potassium silicate is mainly used in resisting corrosion,reducing dyestuff industries,indispensable filler of soap,detergent,reduncing agent and bonding agent fou electreic welding rods and electordes. Industrial patassium silicate is a colorless or with a bit green/blue,transparent,nonotoxic and flavourless solid or thick liquid.

Packaging:
50kg/PP bag and 1000kg/1250kg of jumbo bag(solid)
200kg/250kg of plastic drum(liquid)

Price of the Product
Price not indicated
Technical Details
For the specifications, please check our website: www.yuyinchem.com or contact sales.
Category of the Product
I want to get more details about the product
Company catalogues - Qingdao Yuyin Chemical Co., Ltd.