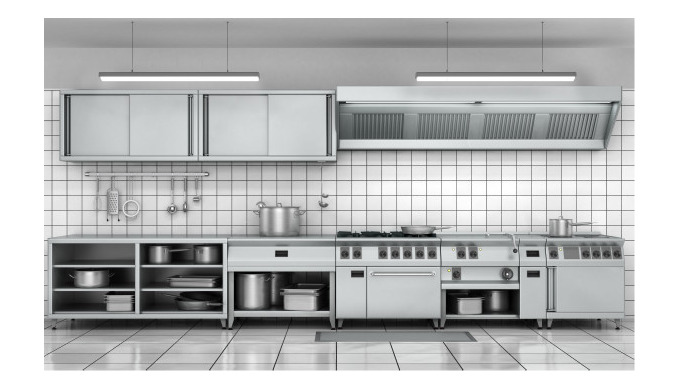 Lokal gastronomiczny to nie tylko to, co widzimy, otwierając drzwi restauracji, bistra czy pubu. Możemy być nie raz i nie dwa porządnie zdziwieni faktem, jak wyglądają i funkcjonują pomieszczenia ukryte za napisem "Wyłącznie dla personelu". A bez cienia wątpliwości prawdą jest, że są one strategicznie bardzo ważne. Jako potencjalni restauratorzy w
Description of the Product
Lokal gastronomiczny to nie tylko to, co widzimy, otwierając drzwi restauracji, bistra czy pubu. Możemy być nie raz i nie dwa porządnie zdziwieni faktem, jak wyglądają i funkcjonują pomieszczenia ukryte za napisem "Wyłącznie dla personelu". A bez cienia wątpliwości prawdą jest, że są one strategicznie bardzo ważne. Jako potencjalni restauratorzy w przyszłości powinniśmy mieć szeroką wiedzę na temat niezbędnego sprzętu do gastronomii, jego specyfiki i zasad działania.
Znaczenie i funkcje sprzętu do gastronomii
Specjalistyczny sprzęt to podstawa w każdym lokalu gastronomicznym. Wprawdzie na pierwszy rzut oka część z nich może wydawać się dość powszechna, w rzeczywistości przeważnie nie są dostosowane do pracy w domowej kuchni.
Wyposażenie gastronomii jest bardzo szeroką grupą różnego rodzaju urządzeń, których sposób działania pasuje stricte do punktów, gdzie normą jest serwowanie znacznej liczby posiłków w krótkim czasie.
W pomieszczeniu prywatnym, gdzie przygotowujemy dania dla samych siebie i domowników, wiele urządzeń niezbędnych w gastronomii byłoby niepotrzebnych. Co więcej, musimy mieć na względzie nie tylko aspekt funkcjonalny, ale także walor estetyczny. W kuchni w drogiej restauracji czy hotelu dużo mniejsze znaczenie ma wygląd sprzętu, konieczna zaś jest gwarancja jego niezawodnej pracy, a także ergonomiczność. W nieraz polowych warunkach wyposażenie gastronomiczne musi współgrać z pracą kucharzy, powinno posiadać odpowiedni kształt, wielkość, parametry i być przede wszystkim bezpieczne. Każdemu urządzeniu producent przypisuje ścisłe zasady postępowania z nim i normy BHP. Ich przestrzeganie to sprawa kluczowa w pracy całego personelu.
W dalszej kolejności musimy wziąć pod uwagę aspekt higieniczny. Nie ma dyskusji nad tym, że po intensywnym dniu pracy każda kuchnia wymaga kompleksowego wyczyszczenia. Niedokładny serwis skutkować mógłby kilkudniowym zaleganiem resztek żywności w miejscach trudno dostępnych. To zaś w efekcie przynieść może ich gnicie, pleśń i zagrożenie zarówno dla pracowników, jak i gości. Profesjonalny sprzęt gastronomiczny jest wykonywany w taki sposób, by był nie tylko niezawodny i sprawny. Drugą jego zaletą jest łatwość w doczyszczaniu, wykonanie z materiałów, z których możemy bezproblemowo usunąć pozostałości jedzenia, plamy po sosach czy naloty z tłuszczu.
Właściwy wybór producenta jest tutaj podstawą. Profesjonalny wykonawca urządzeń gastronomicznych kieruje się przede wszystkim regułą kompleksowości. Sprzęt do gastronomii, przystosowany do lokali restauracyjnych musi spełniać najwyższe standardy jakości, niezawodności, bezpieczeństwa, higieny i ergonomii. Na rynku od wielu lat rekordy popularności biją produkty
Gastroprodukt.pl
. Cenione są przez branżowych restauratorów za solidność i gwarancję długiej, bezawaryjnej pracy.
Price of the Product
Price not indicated
Category of the Product